Recognition on your transcript – Student involvement

A distinction that acknowledges your involvement, an asset on your transcript
Do you volunteer in your CEGEP or community?
Are you involved in an activity inside or outside your CEGEP?
Do you actively participate in a project abroad?
In other words, are you an engaged student?
Then "Recognition of Student Involvement" is for you!
What is Recognition of Student Involvement?
It is a program that recognizes, with an official note on your transcript, that you have acquired skills, competencies, and knowledge that are complementary to your academic learning, in social and community involvement, arts and culture, athletics/sports, educational and academic activities, entrepreneurship, science, or politics. The note recognizes not only involvement within the CEGEP but also in the community or even abroad.
What is the point of the recognition?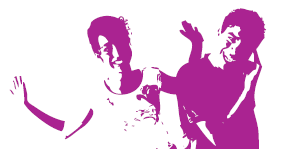 To set you apart for a potential employer
To support your application to a university or for a scholarship
To receive official acknowledgement from your CEGEP confirming your involvement
To make you eligible for scholarships that reward student involvement
To develop skills and competencies that will serve you throughout your personal and professional life
In short, it adds something important to your CV.
Areas of involvement
Social and community
Activities that improve the quality of life of a community, provide a type of support, assistance or solidarity, and contribute to developing citizenship.
EXAMPLES: Participating in an AGECR committee (such as student radio, student newspaper, environment committee), setting up an international cooperation project, volunteering in a seniors' home, or joining a team of student first-aid volunteers.
Arts and culture
Activities that result in the public display of work or that involve creating, producing, organizing, or exhibiting work in order to enrich cultural life.
EXAMPLES: Participating in various workshops (such as radio, Gospel choir, dance, fine arts, theatre), taking part in Cégeps en spectacle or a writing contest (Critère, l'Égrégore), getting involved in clubs (such as Les Muzes, the improv league), or organizing an intercultural week.
Athletics/sports
Activities that go beyond merely playing a sport for recreation: this category is for student athletes, as well as volunteer student coaches and members of sports committees.
EXAMPLES: Joining an intercollegiate or intramural sports team, taking part in a sport-study program, or volunteering as a coach.
Educational and academic
Co-curricular activities that are an extension of your program of study and career path (excluding practicums and courses that are part of the curriculum), such as refresher activities, peer learning programs, or activities that complement the program of study, emphasize academic achievements, or a culture of excellence and continuing education.
EXAMPLES: Tutoring in a help centre (a computer centre such as the CAIR or an administration centre such as the CRA), regular involvement in non-credit refresher activities, or starting up a project that showcases academic achievements.
Entrepreneurship
Activities that put students at the heart of a business project, involve starting, managing, or networking a business, and contribute to cultivating entrepreneurial spirit.
EXAMPLES: Creating and managing a major self-financed activity, participating actively in a student entrepreneurship club, starting up a small business, or doing an activity that requires entrepreneurial skills.
Science
Scientific or technical activities that involve research, testing, or communication, and that foster interest in and knowledge about science and technology.
EXAMPLES: Making a major contribution to a research group, developing and carrying out a major non-credit experiment, preparing and presenting a study at a scientific conference, or for an unpaid tutoring project.
Politics
Activities that focus on defending the rights and interests of students, young people, or other social groups, or participating in national and international societal debates, as a representative or active member, in order to influence other students, college decision-makers, governments, etc.
EXAMPLES: Serving as a member of the AGECR steering committee, regular involvement as a member of a political party, organizing a citizenship week, or participating actively in a mobilization, political action, or social action committee.
Four eligibility criteria
To be eligible, you must meet the four following conditions:
Do something significant
Your involvement must include at least 60 hours in a single area of involvement during a term. In some cases, the activity may extend over two sessions, as long as the time commitment is within a period of about six months.
Be a full-time student
The activity must be carried out while you are deemed to be at school full-time.
Attain the college's minimum academic standing requirements
Involvement cannot be separated from academic success. You must therefore attain or exceed the college's minimum academic standing requirements.
Volunteer
The activities must be of a volunteer nature, with no compensation in the form of money or course credits.
Are you involved or considering getting involved?
Then contact us.